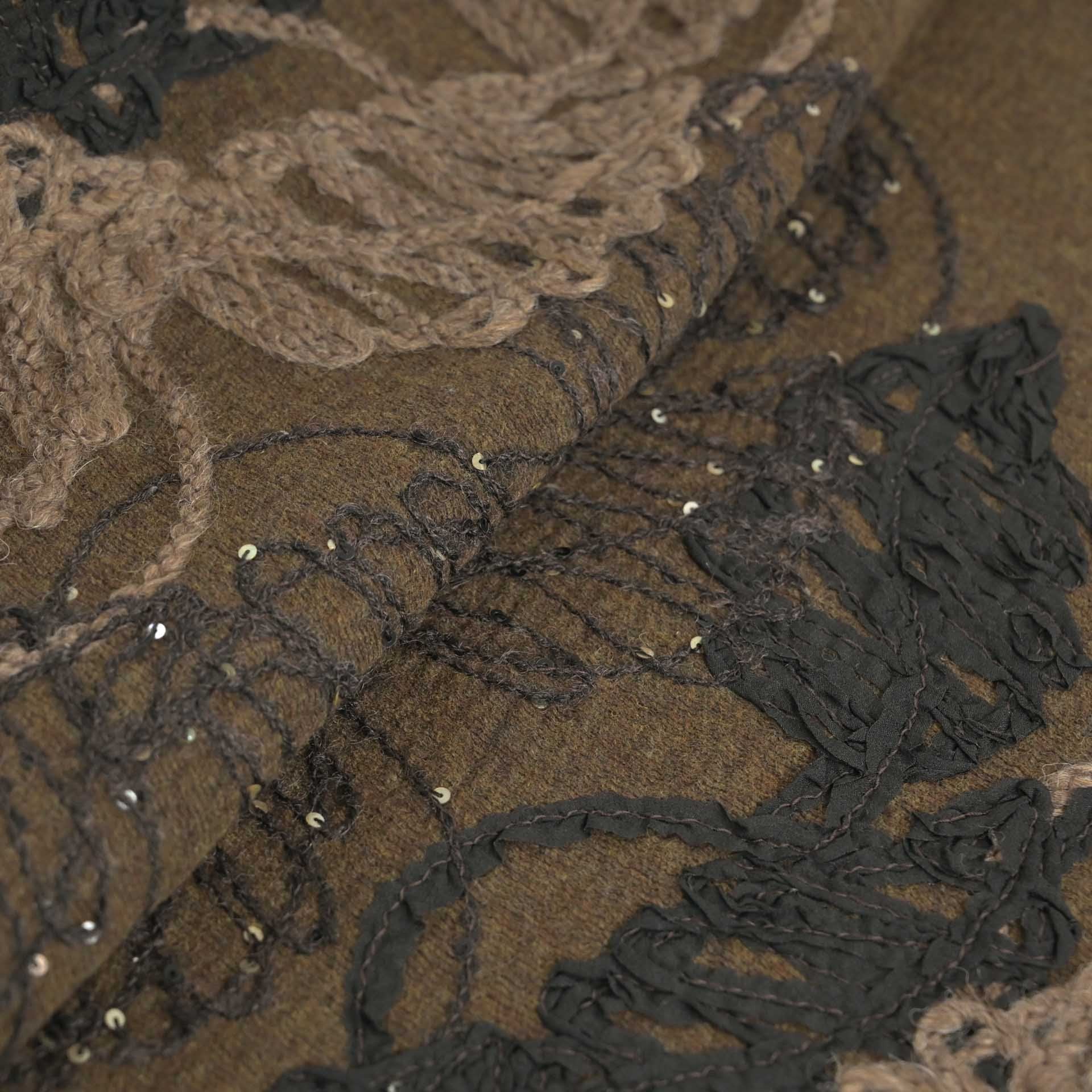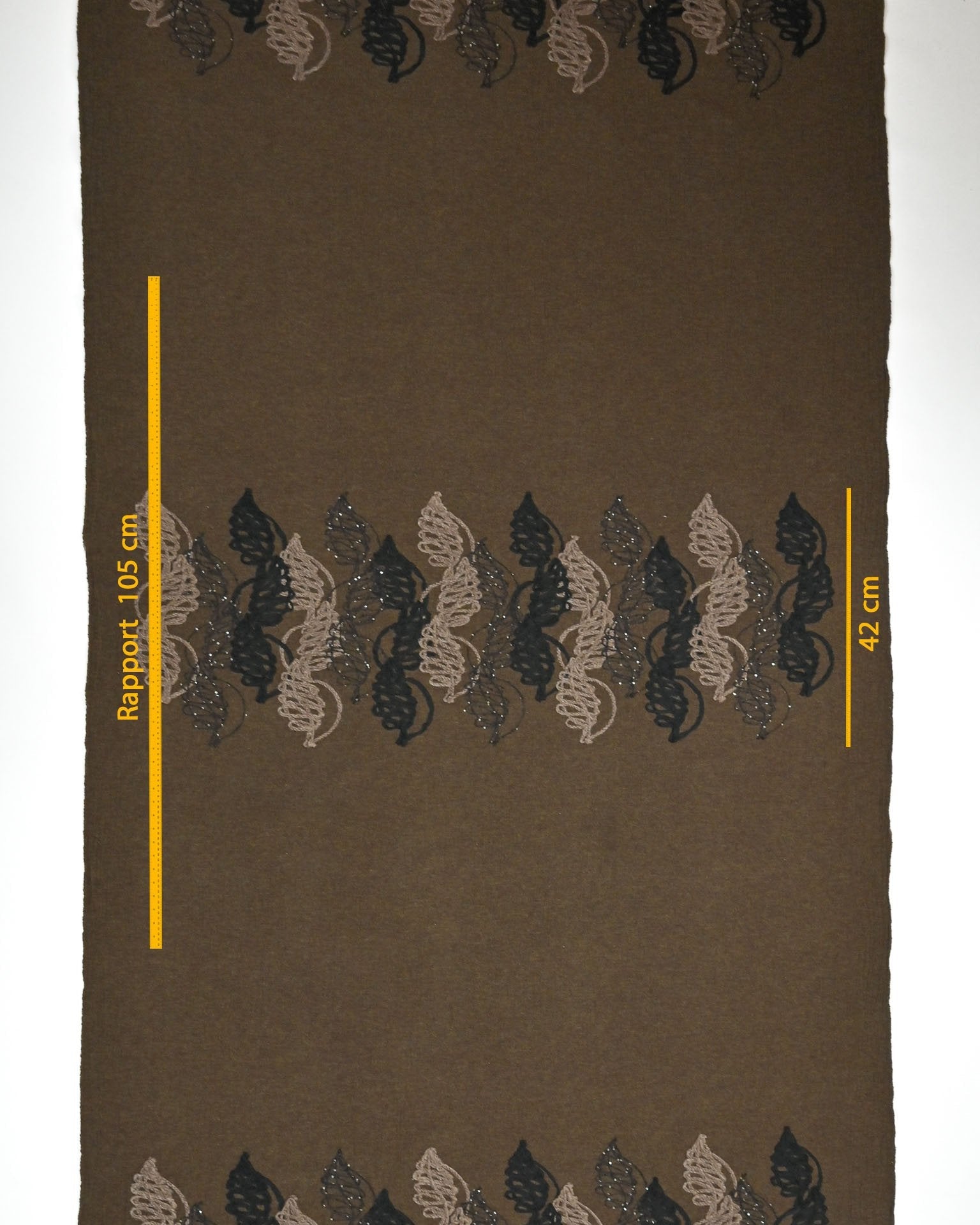 Melange Brown Jacket Fabric 5077
This fabric with a rustic knit appearance is a great choice for lighter outer garments such as blazers, as well as fashion clothes that require heavy cloth. With gorgeous wool embroidery to be used as a panel, enrich and embellish your winter garments with earth tones of floral design. This fabric is the same as article 96953 without embroidery. Take a look and get inspired by what you can do by combining both fabrics.
Content: 60% Wool 25% Polyamide 5% Acrylic 5% Polyester 3% PVC 2% Cotton
Color: Brown
Width: 1,31 m
Weight: 300 g/m 2
Care suggestion: Dry clean only.
This fabric has panels of 1,05 meters, with no repeat. By selecting "1" in quantity, you are selecting one panel.
---
Share